We are the leading Air Preparation Unit dealer. This is a combination of Filter, Regulator & Lubricator so it is also known as FRL Unit. We also customize this Air preparation Unit as per the user's demand, drawing, & requirements and it does not bother us as we make all these parts in our factory and only import high-quality raw materials in the making of FRL units.
Air Filter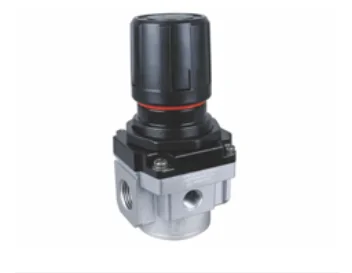 Air Regulator
Pneumatic Air Lubricator
F + R Combination With Pressure Gauge
Fr + L Sets 2pc With Pressure Gauge
F + R + L Sets 3pc With Pressure Gauge
These FRL units are used to filter pressurized compressed air to operate pneumatic equipment. There are three main parts for this unit, a filter used to clean the compressed air, a regulator to control air pressure, and a lubricator to mist the oil into compressed air. Sometimes this unit is also used in a split like the only Filter or only regulator as per requirement.

We have highly experienced engineers who design user-friendly products. Easy in installation and required less maintenance for our products. We check & tested 100% of every product before delivery to ensure quality and working performance. We also welcome third party inspection of customer requests because we believe in quality products.

Since 1992 without any interruption, we have served the pneumatic industry with reliability and we achieved global customer supports and certitude. We export our products to more than 30+ countries including Gulf, Sri Lanka, Nepal, Bhutan, Bangladesh, Indonesia, Taiwan, Malaysia, Singapore, etc.